Get rid of toe fungus effectively and instantly!
Toe Perfect®️ An extra-strength topical treatment that penetrates the nail (even with polish) to break down & eliminate fungus. The affected nail will be restored back to its original state while the formula works to relieve discomfort or irritated skin naturally. Most users see & feel results within 1-2 weeks. Due to the slow pace at which nails grow, we recommend using the product until satisfactory results are achieved.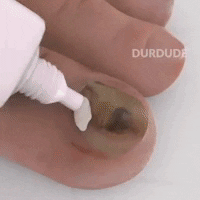 Using powerful anti-fungal ingredients, this nail gel effectively eliminates fungal infection, redness, rash, dryness, and irritation.  
It visibly reduces discoloration; correct deformed shape nails and restores the natural appearance of toenails within a few days. Your brittle and fragile nails will regain elasticity and beauty and receive a natural silky sheen!
FEATURES
ANTI-FUNGUS TOENAIL TREATMENT.
Effectively reduce discoloration and thickness, as well as hydrate and exfoliate brittle nails to improve the appearance of nails damaged by fungus.
QUICK & VISIBLE RESULTS.
Just take 7 minutes to finish the treatment for each part of the affected area, visible results will be shown within 2 weeks.
CLINICALLY PROVEN.
Contains propylene glycol, glycerin, and triethanolamine which are effectively fasten the recovery of infected nails and degrade existing fungus.
PAINLESS APPLICATION.
No need to cut infected nails. No serious side effects, it's a gentle, side-effect-free external application. 
SAFE TO USE.
This natural topical solution is non-toxic and safe to use. It's safe to use even the most sensitive skin.
How to apply:
Hold the point of the tube onto the nail and press lightly.

Apply a thin layer over the entire nail surface, including under the free edge of the nail.

Leave to dry for a few minutes.

Recommended to apply once a day (before bedtime).
SPECIFICATIONS
Net Content: 15ml
Ingredients: Propylene glycol, glycerin, triethanolamine
PACKAGE INCLUDES
1 x ToeCure™ Nail Anti-fungal Gel