Whiten your teeth in 10 minutes!!!
The Teeth Invincible®️ instant teeth whitening pen provides a whitening boost. This pen seeps into nooks & crannies, and its soft-bristle brush provides quick and easy no-mess applications. Fast, effective, super-convenient on-the-go whitening pen.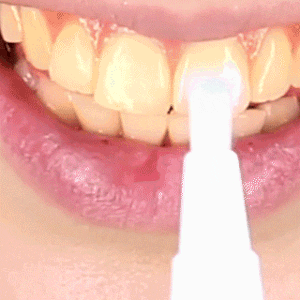 Get rid of years of stains!
Our teeth whitening pen can effectively and quickly remove years of stains caused by coffee, tea, wine, smoking, soda, and more. Its natural mint flavor will keep your mouth feeling fresh
Professional Whitening Gel
The powerful 35% carbamide peroxide teeth whitening gel is equivalent to dentist dispensed whitening gels in terms of ingredient quality and efficacy.  The gel uses a careful balance of peroxide and remineralizing ingredients to whiten the surface of the teeth without the harmful side effects or pain.
Ready, Set, Smile!
Our pocket-sized Whitening Pen makes it easy for you to take it with you everywhere you go. In only 1 minute, you can whiten your teeth gradually to maintain your smile! 

HOW TO WHITEN YOUR TEETH WITH OUR TEETH WHITENING PEN
This is easy. Make sure your teeth are dry, Twist the dial at the end of the whitening pen a couple of times to bring the gel onto the brush.  Dab the gel directly onto your teeth.  Hold a smile for 60 seconds, and then be on your way.  You can brush off lightly several hours later if you wish.   
.Package Includes:1×Teeth whitening pen