5-IN-1 BRUSH PROVIDES DEEP CLEANSING & ULTIMATE RELAXATION!
SPIN SPA BODY BRUSH deeply beautifies your body, relieves your stress with soothing massages, and cleanses oil, dirt, and exfoliating dead skin away—all in the comfort of your home!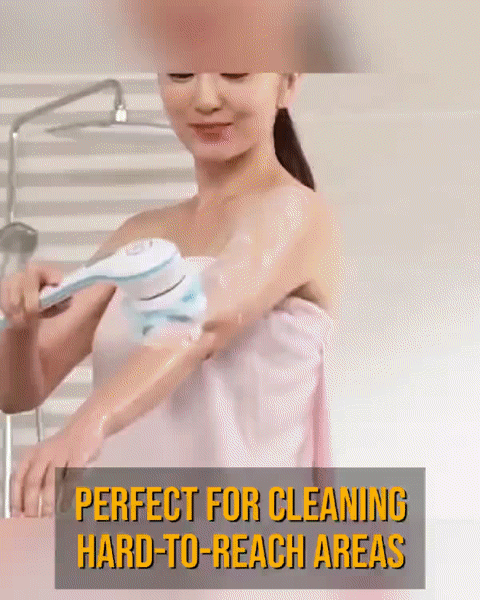 Pamper yourself with a calming spa experience!
5 Replaceable Brush Heads
SPIN SPA BODY BRUSH meets all your cleaning and massage needs:
Foaming Brush Head – Foams up with soft and comfortable bristles for advanced cleaning and removal of dead skin cells
Pumice Sponge – Softens calluses, dry and rough skin
Massage Brush Head – Soothes sore and tired muscles and promotes good blood circulation
Mesh Sponge Head – Gently exfoliates the skin and removes dirt from pores
Microdermabrasion – Removes fine lines, dark spots, and wrinkles to keep skin looking clean, clear, and youthful
360° Rotation
SPIN SPA BODY BRUSH thoroughly cleanses your body and removes aging keratin to easily & effectively promote younger, healthier skin.
 - - - - - - 
Click "Add To Cart" Above To Order Now!
 Limited Quantity - Will Sell Out Fast!